Welcome to Dutch shootingsupply
Important message to all our UK clients
If your planning to order products from our website, do it now, because from January 1th it will not be possible anymore because of the unknown rules of #Brexit
You can also email to info@dutchshootingsupply.nl for questions
----------------------------------------------------------------------------------------------------------------------------------------------------------------------
Welcome to the webshop of Dutch Shooting Supply. Please click HERE for the full version of our website with all our products.
Are you looking for shooting accessories such as a range bag, cleaning parts, oil, speedholsters or other parts that a shooter needs, your at the right adres.
Also when you're looking for airsoft merchandise like bb's or targets, your also at the right place.
I'm a sportshooters for many years now so I know what your talking about. I'm shooting the dutch actionshooting competition, european steel challenge, Bianchicup and IPSC/NPSA, so you can find me a lot on the Dutch shooting ranges
If you'r looking for gun part or accessory witch is not mentioned on the website, please contact me at info@dutchshootingsupply.nl and I'll try to help you.
All prices are incl.VAT but excl.shipping. We ship all around Europe, so when you want to order something and your country isn't on the shipping list, please contact me and I'll quote you for the shipping to your country.
NOT IN STOCK ? Again, please contact.
Pictures can be different from the real part.
We sell Holsters, airsoft bb's, range bags, magazine pouches, belts, lubrications, scopes and more.
We are official GugaRibas dealer. GugaRibas is the first and only speedholster that fits all pistols on the market.
Not all pages are in english. You can choose you're country on top left of our website. To see all pages, please stay on the Dutch site for now !!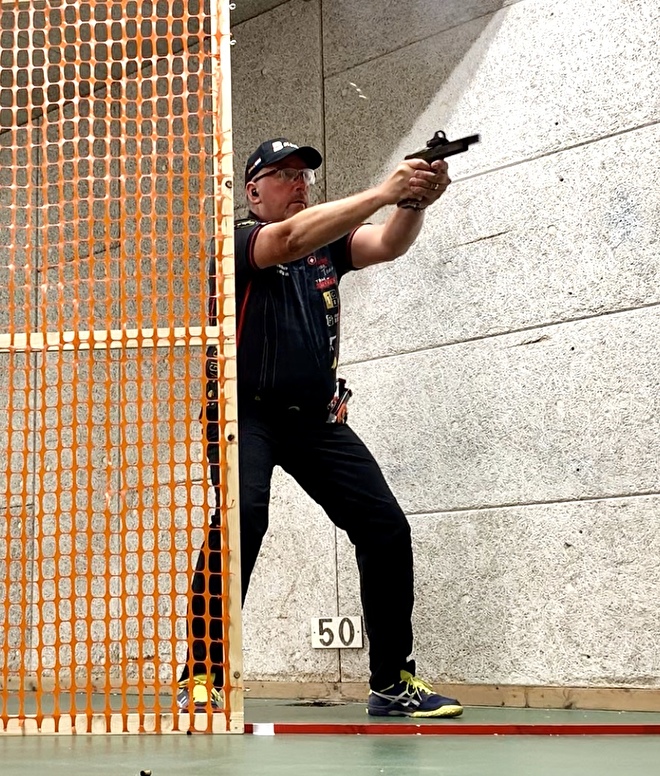 Some of the brands we sell are: Brunox, Schletek, GugaRibas, Double Alpha, Redfield, Leupold, OKO, C-more, MSA Sordin, CR-Speed, Aimpoint, CED, Safaryland, Hogue, Uncle mike, Aimtech, Shooters choice, Hoppes, Cybergun, NC Star, Brattonsound, Docter optics, Hawke, Shockbottle, enz
New in our online shop
-14%

CPL Ceraflon Quick cleaner and lubricant for on the range

CPL CeraFlon was designed for use in Law Enforcement, al
at the same time able to satisfy the needs of the sports user.

CPL CeraFlon is designed in 2016 on specific request for use on certain weapons to be used in extremely…

€ 28,00 € 24,00

XNR Protective spray

protective, penetrating, waterproofing!
The XNR literally enters the finishes preserving them from corrosion and above all, given the formulation, is able to protect the weapon in the long term even in the presence of extreme…

€ 9,00

Target Custom Parts XLP 13.01 WS2 Universal

XLP13.01WS2 is our Slide & Trigger Oil versatility champion; efficient in any condition of use and applied to any type of weapon is almost as powerful as the phenomenal XCU which retains the R9X for vibration cutting, then…

€ 14,00

Target Custom Parts XCU racegun lubrication

XCU an acronym that in the field of sports weapons in a short time has become synonymous with lubricating power!
XCU is the NANO-CeraFlon OIL CUSHION: The slide and barrel seem to run on oil tracks. The barrel-cart closures, as…

€ 18,00

Xtreme Bore Clean

Bore Clean:Able to remove heavy deposits of lead, copper and zinc and just as efficient with brass and bobbing of FMJ olives.ELIMINATE ALL POWDER RESIDUES.Bore Protect: Guarantees maximum protection of the barrel both from…

€ 15,00

-17%