About me
My name is Richard van der Wel Born in Haarlem Netherlands on December 6th 1972
I started shooting in 1994, but I only did bullseye shooting and bowling pins, after 4 or 5 years I had enough of that and stopped shooting completely.
In 2011 it itched again and so I looked for a shooting club were I could do more than only bullseye shooting, so I found a club in Oud Karspel Netherlands were they did ipsc and actionshooting. After a year getting used to the game again, I started to compete in the Dutch Actionshooting competition with a Ruger GP100 revolver with a red dot on it, I ended that year and the year after that as 3th in the competition, but there were only 4 competitors in Open Revolver ????
So in 2013 I started with an Tanfoglio Gold Custom Grauffel one Open pistol and with a CZ Sp01 Shadow in Standard and with a S&W Model 41 in Open Rimfire, and finally I started winning matches.
After a while I decided to start focusing on IPSC and so I did the basic IPSC course in August 2015 with success.
I first had to shoot 3 matches in the Netherlands without a DQ before I could shoot a match in another country, so I had to hurry because from the end of the year until the beginning of April there are not much matches in the Netherlands, but I already had a spot on the Gustrow Open in Germany in the beginning of 2016.
After I succeeded to shoot my 3 matches I could go to Germany and with success, I ended as 4th overall in my first Level 3 match !! Very happy.
After that it when all very fast, I got my first sponsor ( Brunox AG ) and not much later I had my second sponsor and friend Hans Wigger from Dutch Firearm strading ( www.firearms.nl ) , which stayed with me ever since.
In 2015 I started importing Gugaribas products ( www.gugaribas.nl ) and found a personal friend in Augusto Ribas, who's the owner of the company and has been supporting me from the beginning. In 2017 we decided that I would be the European representative for the Gugaribas Company and I have been a part of the designing and developing of products together with Augusto, and we become friends for life.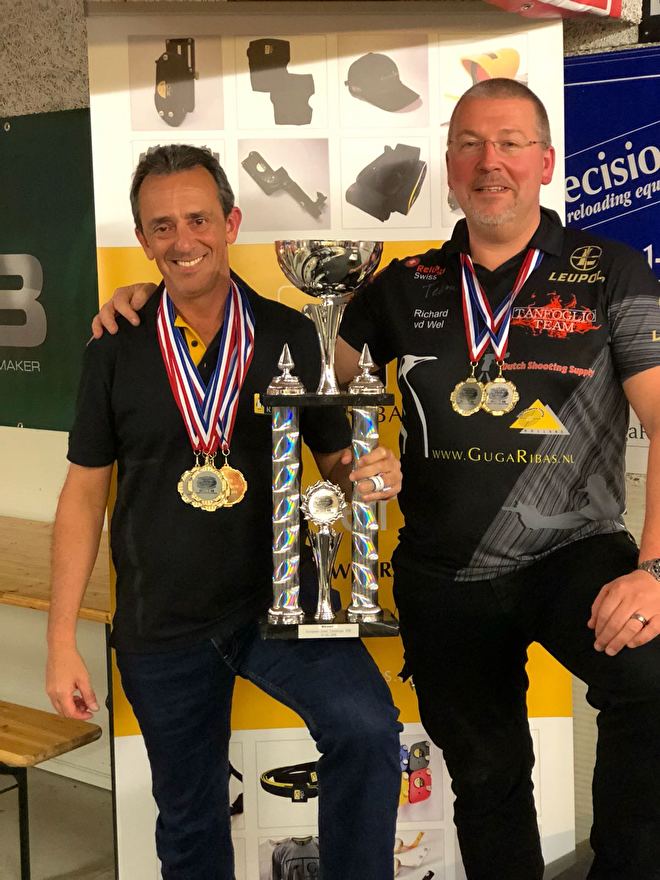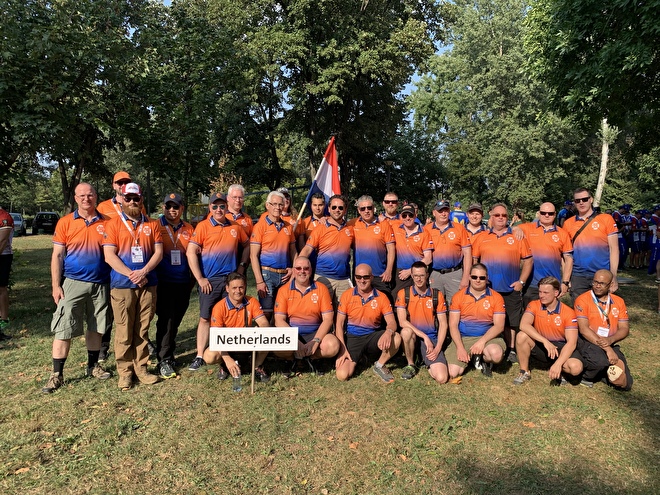 European Champions steelchallenge Team Netherlands IPSC European Handgun Championships Serbia
In 2017 at the IWA show in Germany I got a sponsor contract with Reload Swiss ( www.reload-swiss.com ) and Essing Sprengtechnik GmbH ( www.essing-sprengtechnik.de ) and I use the RS24 and RS12 gun powder for many years now and really love it. If you didn't tried it, you should try it once.
I also started to shoot one or 2 matches in Practical shooting airsoft ( IAPS ) and shot the Nationals that year and become 3th Overall in Open.
At the IPSC Worldshoot in France I worked for Gugaribas and made a lot of friends there from all over the world.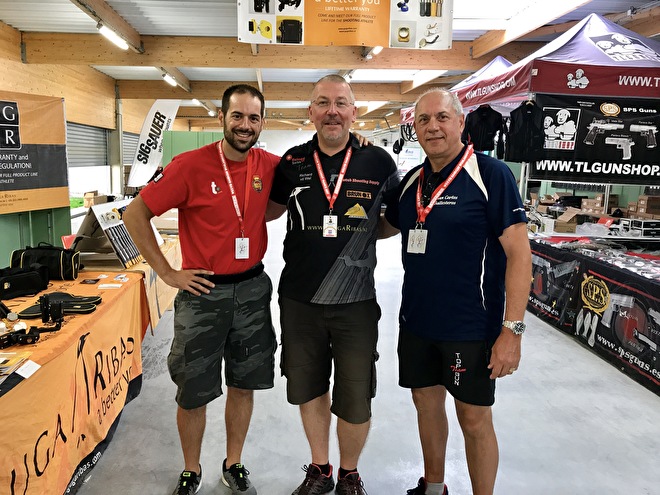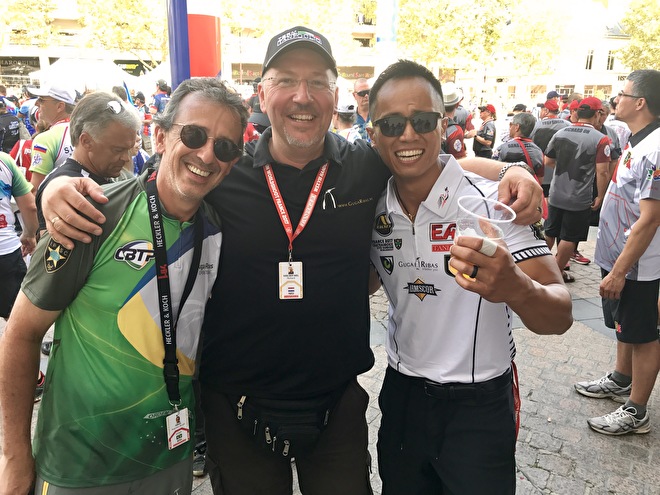 World champion Jorge Balesteros and his dad. Guga Ribas en JJ Racaza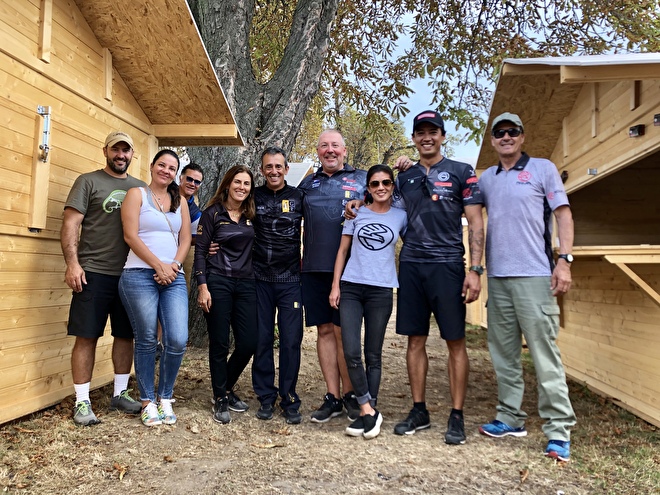 Jaime Saldanha Jr and team Gugaribas brazil
In 2018 I was at the IWA show again and was asked to come to Tanfoglio to talk with Hans Wigger and Mattia Tanfoglio, they asked me if I was willing to come back to Tanfoglio ( www.tanfoglio.it ) again but now as a Factory sponsored shooter. It surprised me and I didn't knew what to say, but it took me about one second to say YES of course I would love that. So I would get an Tanfoglio Domina Xtreme Open gun and all the support I needed.
At the end of 2018 Hans and I went to Italy with a very good friend to visit the Tanfoglio factory and follow a training which was a very nice weekend, I really love that family !!
At this moment I own a Domina Xtreme Open racegun in .38 super, a Limited Custom .22 Open Rimfire Xtreme, a Stock I Production Optics and a Gold Custom Open .38 super as backup.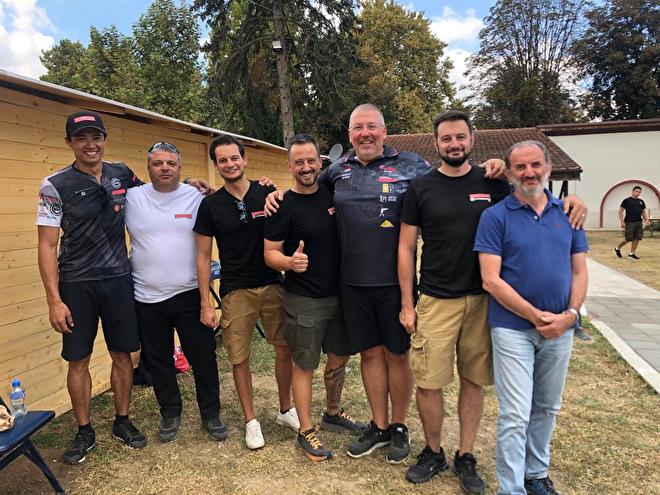 Tanfoglio Family ( And Jaime Saldanha Jr )
In 2019 I went to Serbia for the IPSC European handgun championships to work for Gugaribas in the booth and shoot as Open team member the match also, which is not a perfect combination, but a wonderful time meeting old friends and making new friends.
At that match I got a message from a bullet factory in Spain asking me to come to spain after the match to talk with them about sponsoring me. So 2 days after I came home, I was in the airplane to Spain already. We had a meeting there and they asked me to be there first international competition shooter, which I accepted of course, because the Spanish champion Ivan Espilez, who is sponsored by us ( Gugaribas ) is also shooting for them and he loves there product.
My Sponsors at this moment are :
For my grips, magwell and baspads : M-Arms https://www.m-arms.eu/
For my pistols : Tanfoglio https://tanfoglio.it/en
For my gunpowder : Reload Swiss RS 12 and RS24 https://www.reload-swiss.com/ and https://essing-sprengtechnik.de/
For all my gear : Gugaribas Company www.gugaribas.com.br
For my shooting glasses: https://huntershdgold.com/
Lifetime sponsor and fried: Dutchsfirearmstrading/Bunker501 https://www.bunker501.nl
Some results :
2022
Dutch Natioanals 4th Overall Open
2021
IPSC Competition National 4th Overall Open
2019
IPSC Competition National 8th Overall Open
Tenerife Open IPSC L3 4th Overall
IAPS Nationals 3th Overall Production
European Steelchallenge 2nd place Team Open Pistol ( 9th Overall individual )
European Steelchallenge European Champion Team Open Rimfire
European Steelchallenge 3th Overall Open Rimfire individual
2018
IPSC Competition National 12th Overall Open Pistol
Nord Ireland Nationals IPSC L3 1th Overall
Tanfoglio Open Brazil IPSC L3 7th Overall
Tenerife Open IPSC L3 7th Overall Open Pistol
IAPS Nationals 1th Overall Production
IAPS Europeans 2nd Overall Production
European Steelchallenge European champion Team Open Pistol
European Steelchallenge European Champion Team Open Rimfire
Action shooting Nationals 2nd Overall Open rimfire
2017
IPSC Competition National 10th Overall Open Champion B-class
Actionshooting National 4th Overall Open pistol
Tenerife Open IPSC L3 4th Overall Open Pistol
European Steelchallenge European champion Team Open Pistol
European Steelchallenge 2nd Overall Team Open Rimfire
European Steelchallenge 2nd Overall Team Standard Rimfire
2016
IPSC Gustrow Open 4th Overall
IPSC competition national 19th Overall Open Pistol Champion Unclassified
Main Sponsors: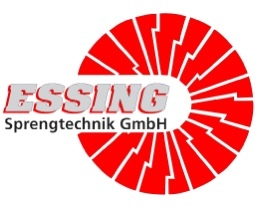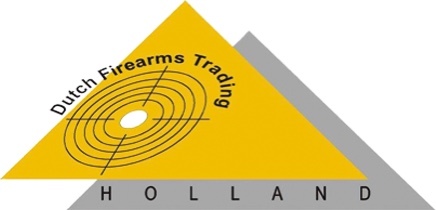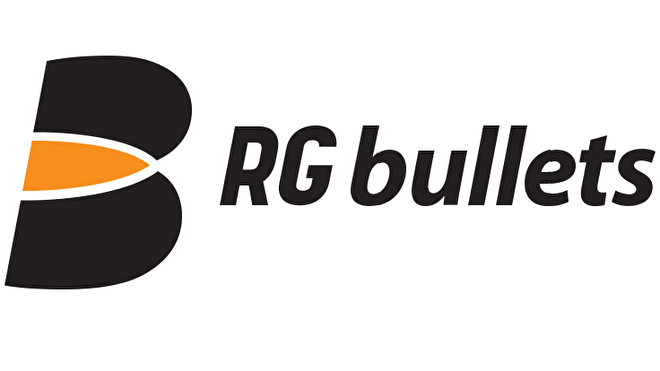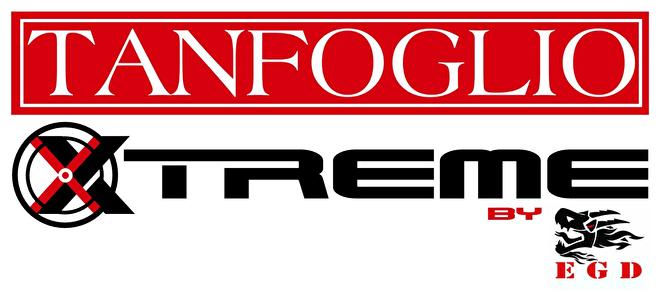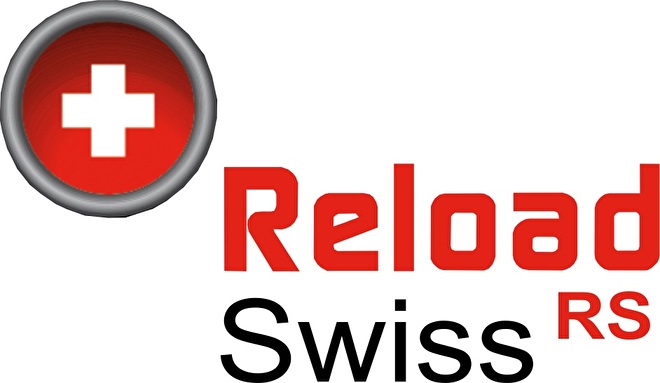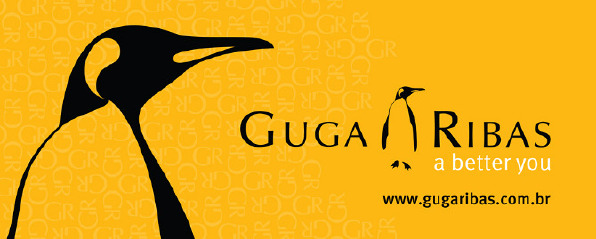 Key sponsors: